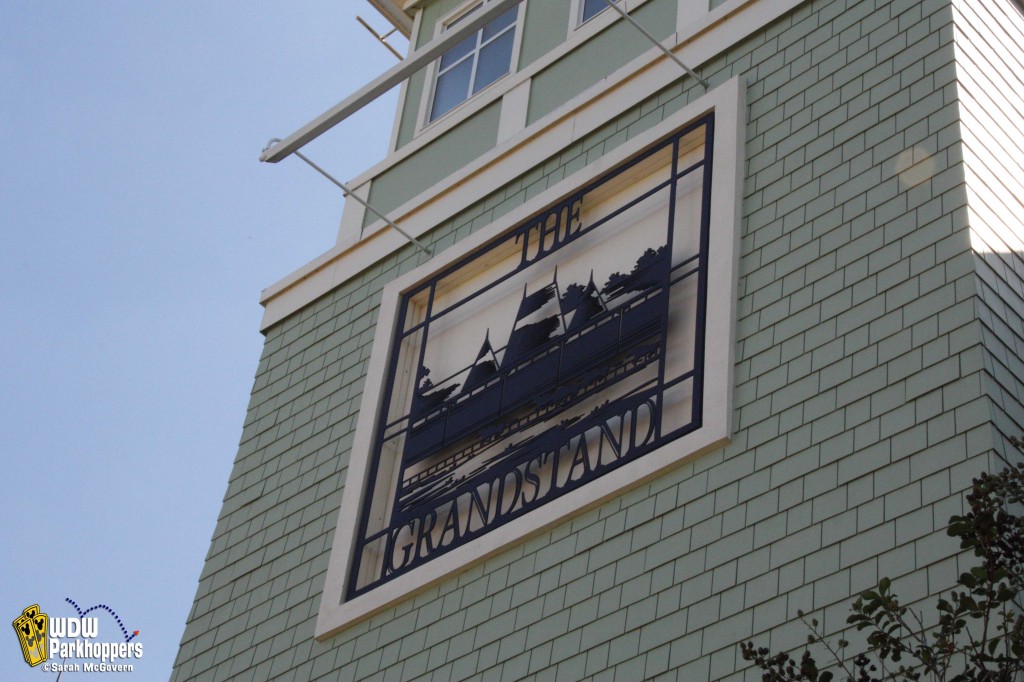 For many parts of the country, Winter has finally fallen and the temperatures are starting to REALLY cool down.  So we thought that we would warm everyone up by posting an article on one of our favorite Summertime swimming holes on Disney Property!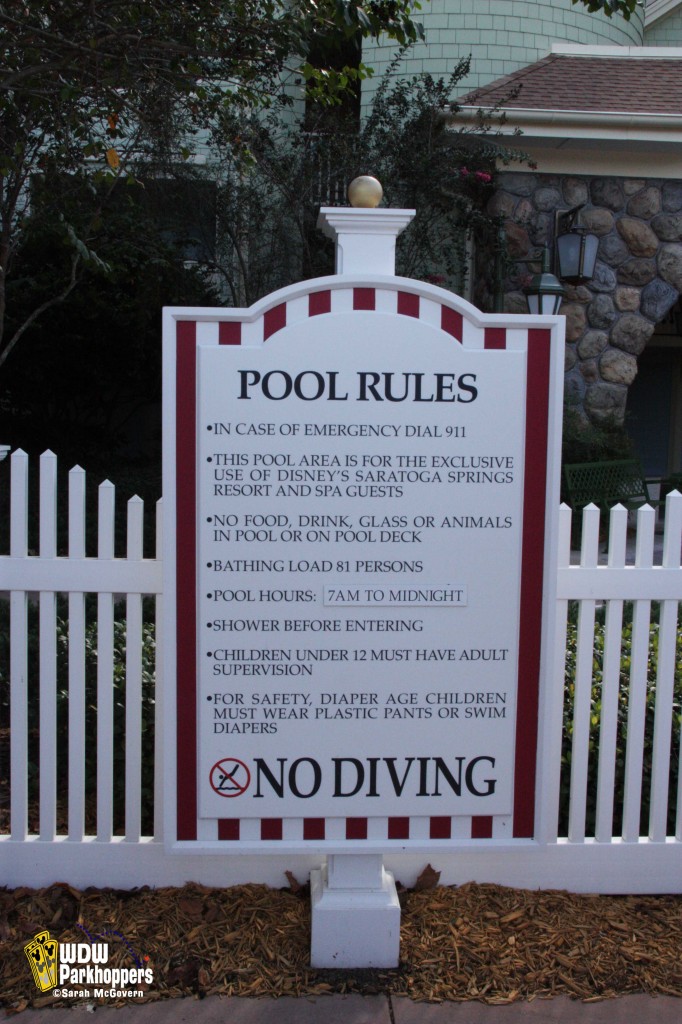 The Grandstand area at Disney's Saratoga Springs Resort is by far my favorite section of the resort.  Because it is a bit removed from the main building and pool area, the atmosphere seems a bit more laid back and peaceful.  Definitely a great place to get away after a hectic day at the parks!
On my last stay there, I discovered the Grandstand quiet pool when I had to do a load of laundry.  What a great find!   I visited the pool twice on that visit, both at different times of the day and there were never many people there.  There were a few kids around, with the majority being adults lounging the chaises.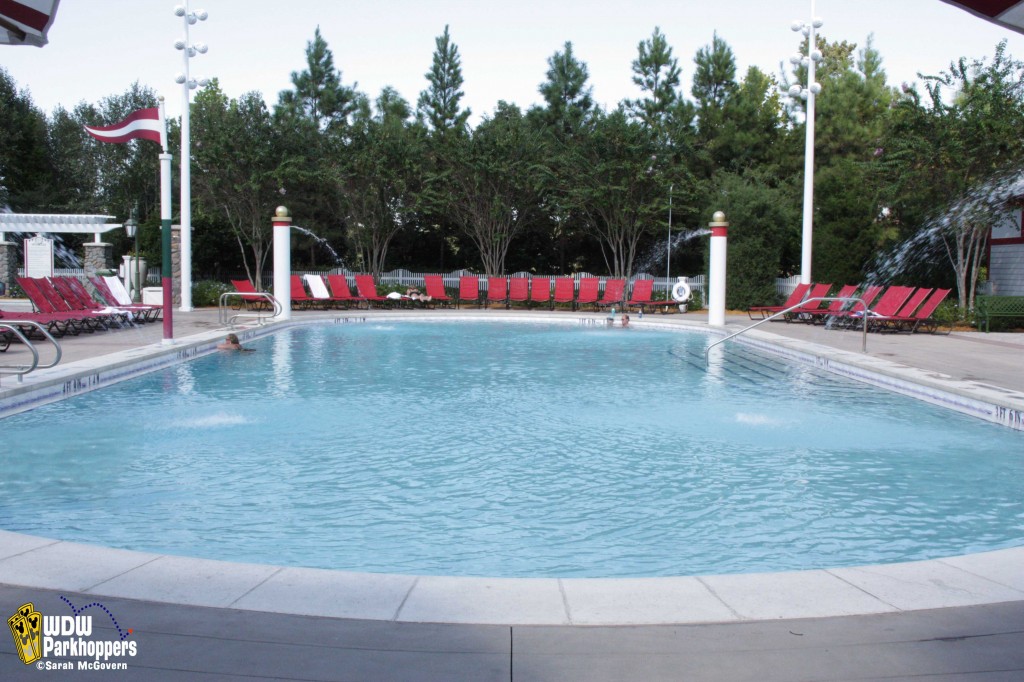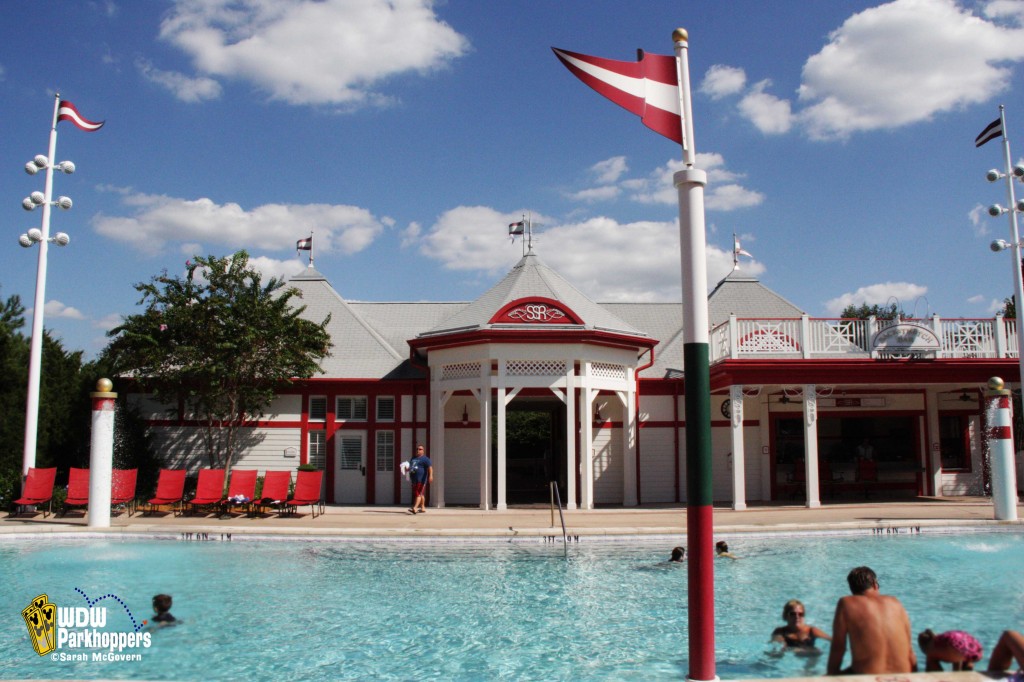 As with everything in Disney, no detail is spared, as seen on the tiles that line the pool.  There's also a small hot tub to relax your aching feet in!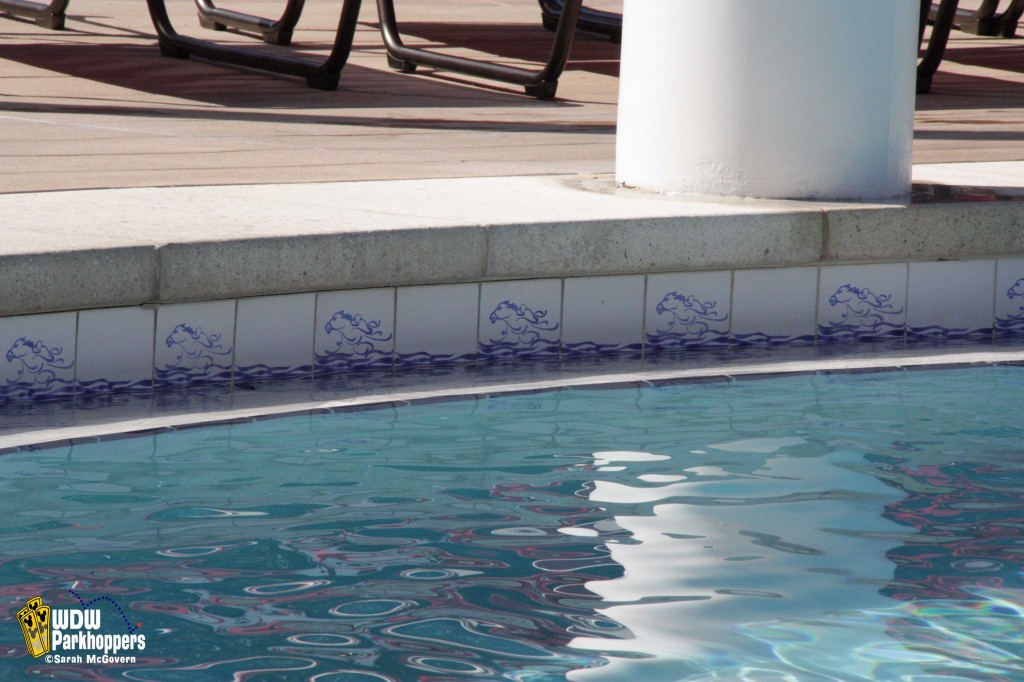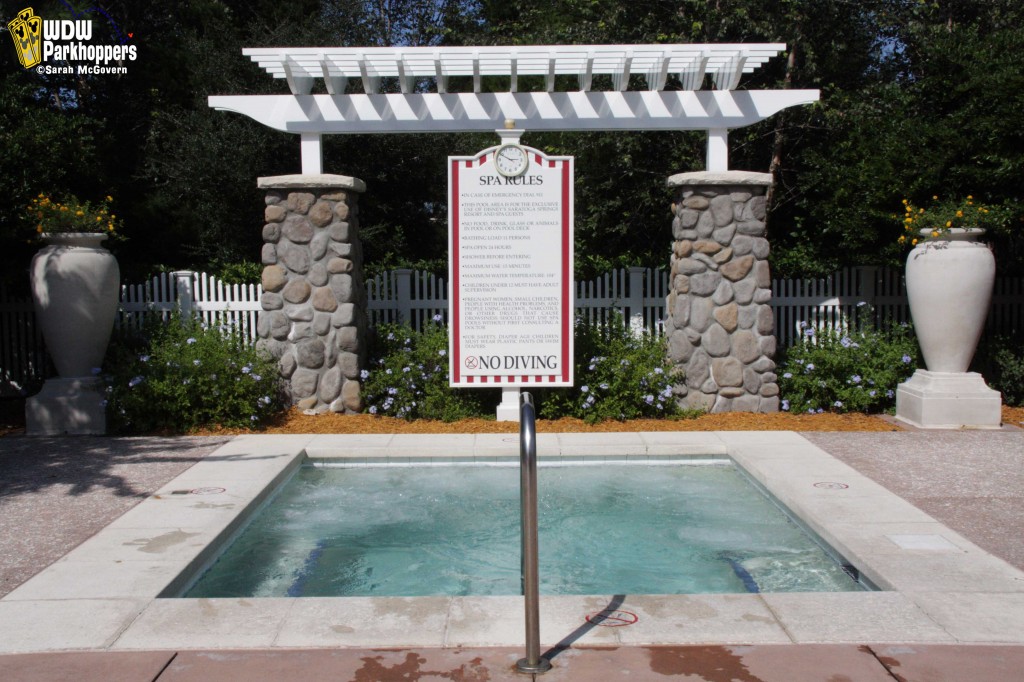 The kid's area is really unique and themed like the starting gate at a racetrack.  The "horses" squirt water and there is a lot of area for the little ones to run around and play.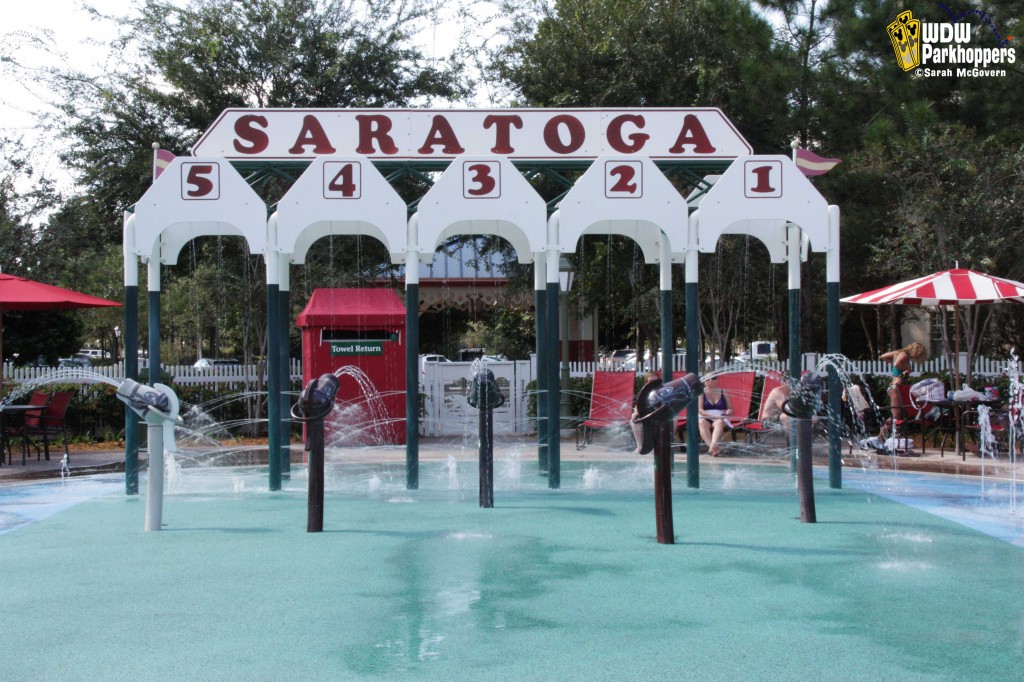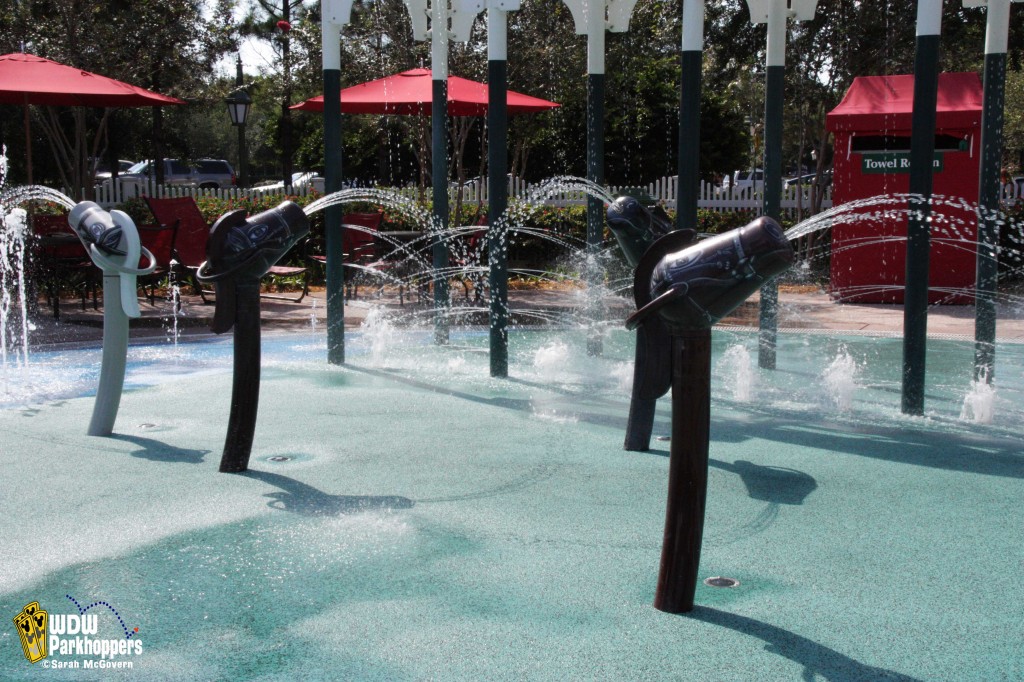 After you've worked up an appetite in the pool, stop by the Backstretch Bar for a snack and possibly an adult beverage…it is a fully stocked bar!  They also have a soda refill station for those with refillable mugs from the resort.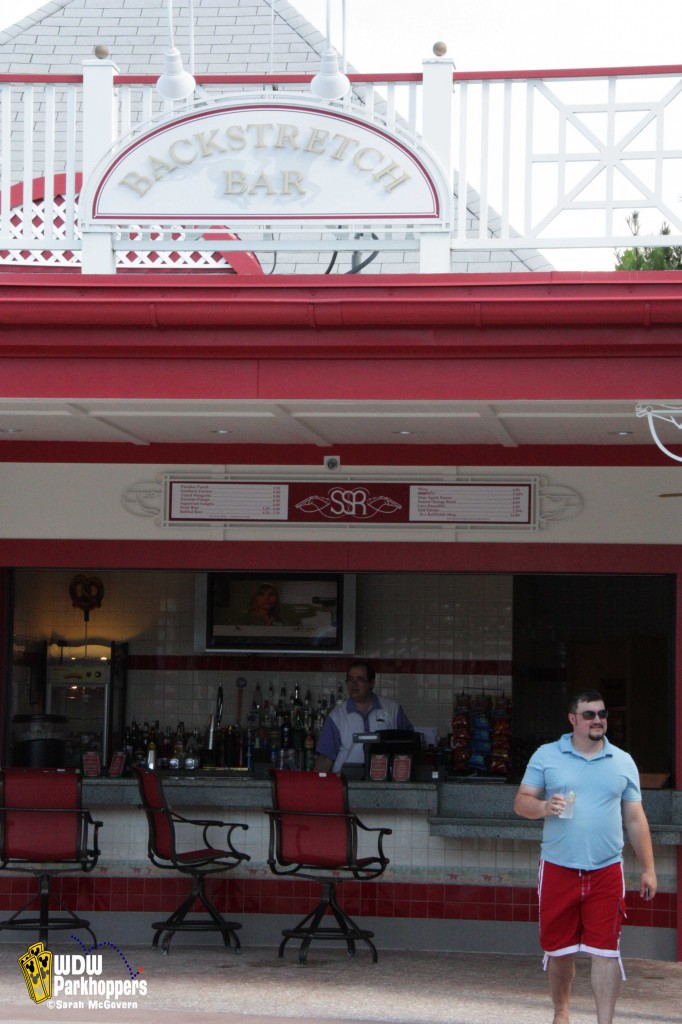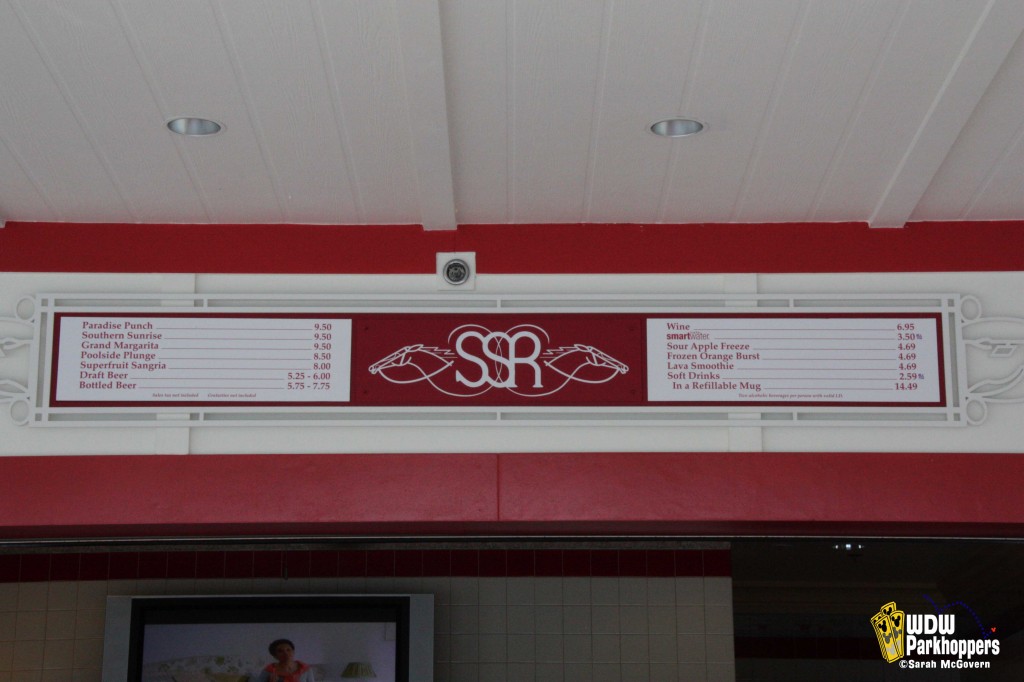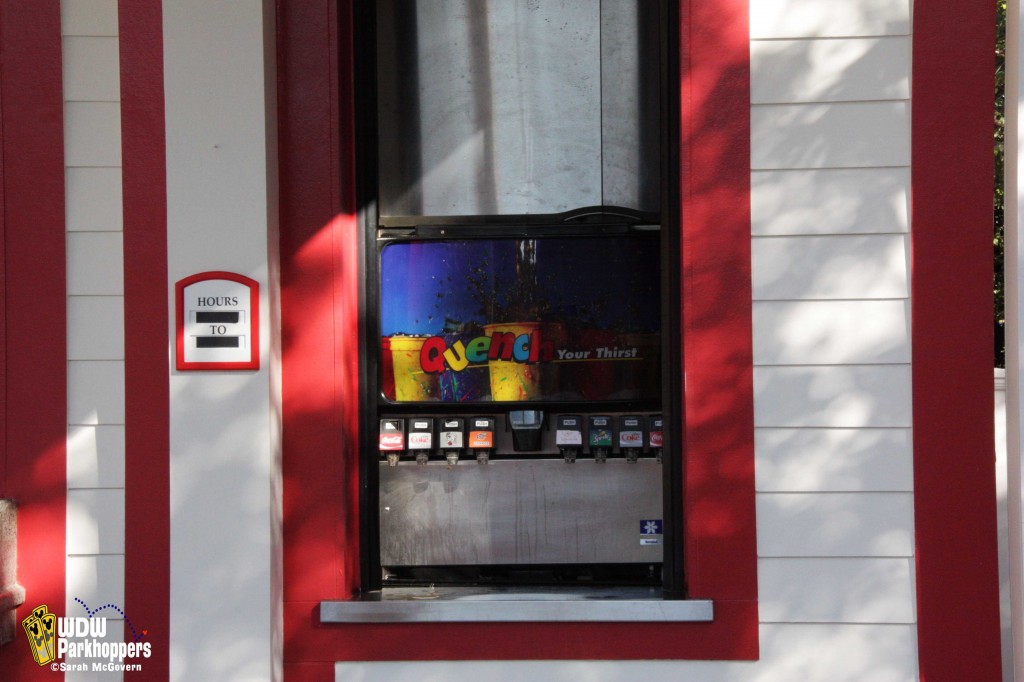 And if you are looking for a little more sustenance and feel like grilling, you can bring all your fixings over to the barbeque area and have your own cook out!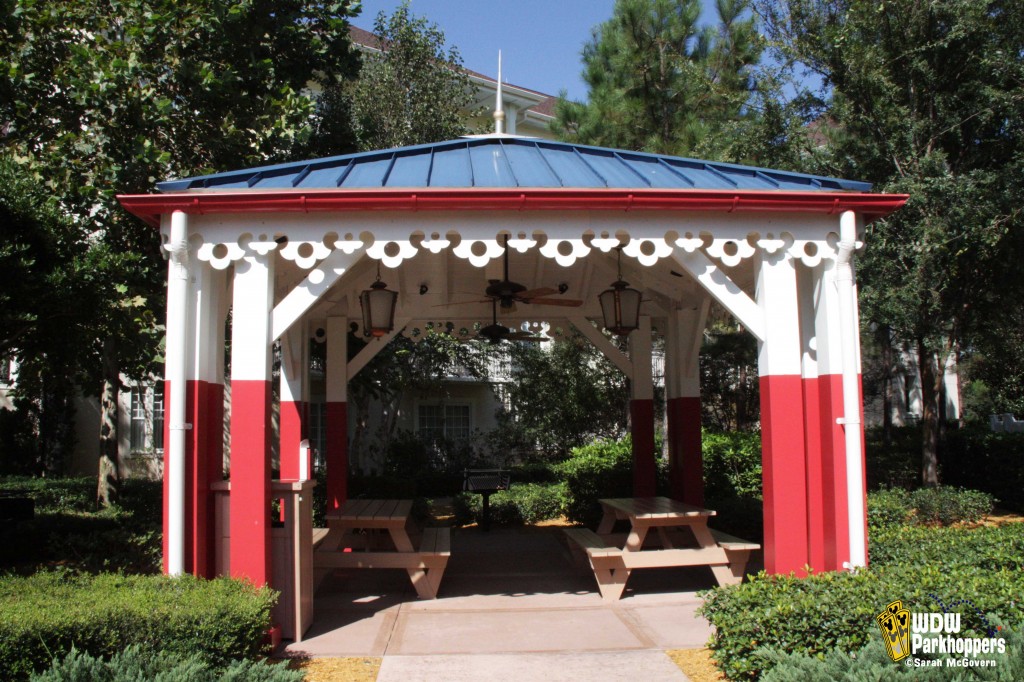 As I mentioned earlier, there is also a laundry room available with two washers and two dryers for those of you staying in a studio.  They are complimentary to DVC members, but you do need to buy your own detergent.  I found this a great way to get a head start on my laundry before getting home while simply lounging by the pool. 
Saratoga Springs Resort has so much to offer and the Grandstand area definitely doesn't disappoint.  It's still just a short walk to the main building if you need additional amenities.  I hope that you will take the time to explore the Saratoga Springs Resort and the Grandstand pool area.  Share your stories with the Parkhoppers!