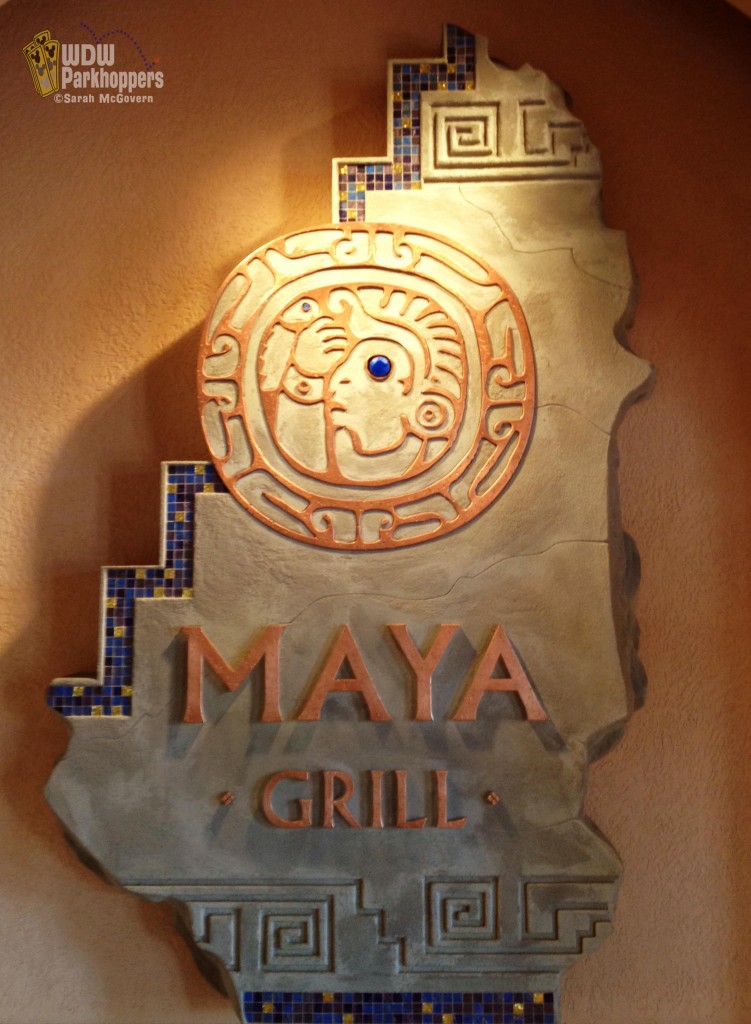 One of our favorite places is the Coronado Springs Resort and Conference Center.  It has a great atmosphere and great theming.  Coronado Springs also has one of the most awe inspiring pool areas of any of the Walt Disney World Resorts.
So when a group of friends were looking for a great place to celebrate Cinco de Mayo (a celebration of Mexican heritage and pride), the first place we thought of that wouldn't be the Mexico Pavilion at Epcot, was Maya Grill at Coronado Springs.
After enjoying a few afternoon cocktails at Rick's Lounge, we got the call that it was time for dinner at Maya Grill.  (Word of warning: Ricks prices their cocktails like an upscale conference center lounge.  In other words, this is NOT the place to go relax with friends price-wise)
As we have said before; 
"Maya Grill features a mix of Mexican and Caribbean flavors, serving steak and fish as mainstays, it doesn't stray too far from the distinctly American palate.  It has a great menu for kids and an extensive tequila and wine menu for adults.  Maya Grill prices are in the moderate price range."
To read our full review, click here.
Once of the draws of this restaurant is the live entertainment, a flamenco guitar player who not only played Latin music but an incredible variety of popular music.  He even belted out a couple of Journey songs, which was totally awesome!
One of the menu items that grabbed our attention was the Margarita Flight.  It intrigued us and at $18.00, it was worth a try.
This is very similar to other flights offered throughout the Walt Disney World Resort and Conference Center.  But this one has some really unique flavors:  Classic Lime, Mango Blueberry Basil, Hibiscus, Pineapple, and Jalapeno.
Normally I am a fan of sweeter drinks, but the jalapeno margarita was amazing.  Each drink had its own character and was incredibly tasty.  But seriously, the jalapeno is worth it…and it's not hot nor spicy.
 There was enough in each glass for Parkhopper Sid and myself to try each flavor and really enjoy the differences.  The pineapple margarita was really good and different, but sweet and the Mango Blueberry Basil was so good, I would have ordered a full one.
If you are looking for was fun afternoon or evening of Latin culture, food, and beverage, you MUST give Maya Grill a try.  And when you do, we could not highly recommend a margarita flight enough.  It's a great way to sample several flavors and a great way to introduce yourself to high end margaritas!
If you have tried the amazing margarita flight at Maya Grill, let us know what you thought in the comments below!