Princesses young and not so young will have the time of their life at Cinderella's Royal Table. From the minute you make your reservation your mind starts to whirl with anticipation of what you'll find when you finally get inside, yes INSIDE Cinderella's Castle. When you first check in your fairytale begins. Met by a Lord or Lady at the check in you are given your 'royal' invitation, then Cinderella herself greets you, each guest was given ample time to interact with Cinderella, take their own photos and a professional photo was taken as well.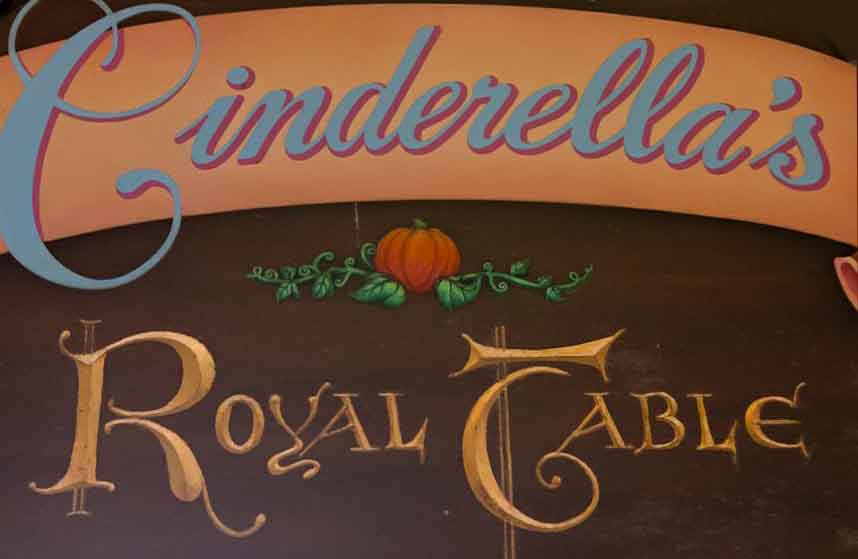 Take the time to look at everything, from the Coat of Armor to the little mices in the rafters – it's something you may not have the opportunity to see again. When you are called to be seated for your meal you are taken up a narrow red carpeted staircase and into the magnificent dining hall. The décor was characteristic of a true castle…the stone looking walls, coats of armor, beautiful Medieval flags, lead looking windows with balconies and views that went on forever.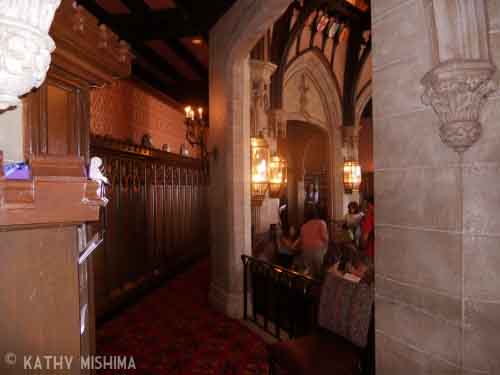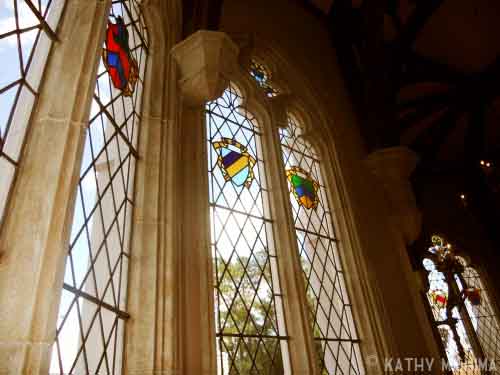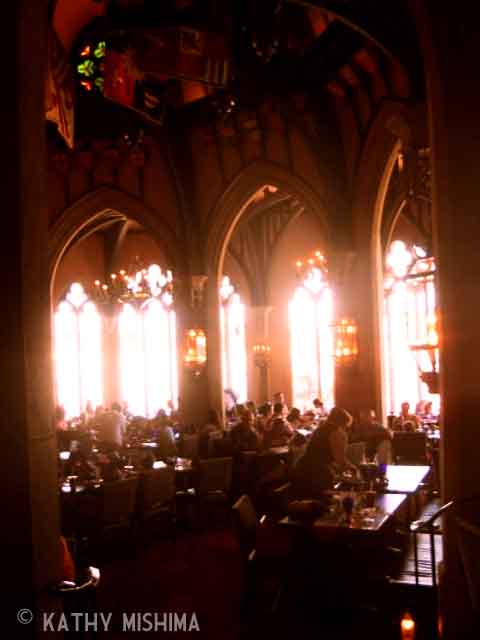 When we were escorted to our table, as we were walking through the amazing dining hall we both spotted a table, right in the center of the window with a balcony – we looked at each other with leaping hearts thinking we could never be so lucky BUT we were! Yes indeed. The BEST seat in the house, hands down… not that all the seats aren't perfectly perfect, but for us, two adults, this was AMAZING.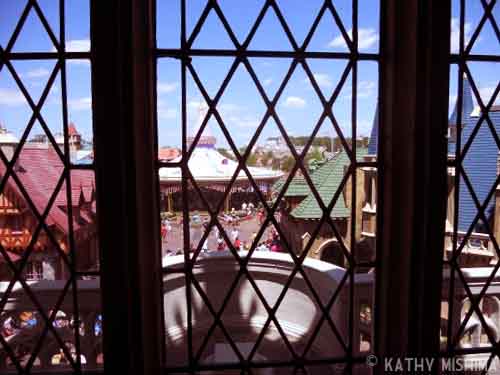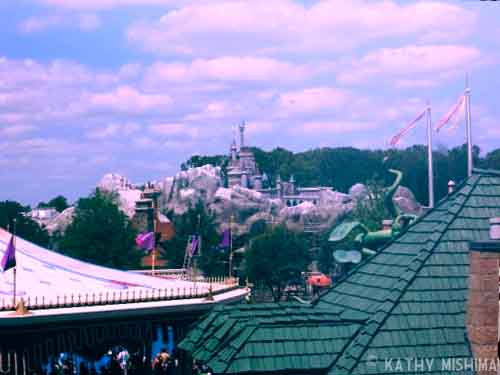 The table just off towards the center of the room from us had a large party of adults and 5 beautiful princesses. The table behind me, mom, dad and two gorgeous Princesses, the table behind my niece a mom, dad, brother and two lovely princesses! Everywhere we looked Princesses! It just made you SMILE! What a delightful venue for a very special meal.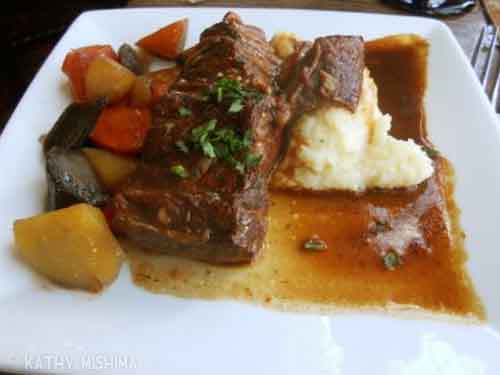 We finally took time to look over the menu – my oh my so many delicious choices. Wendy-Lin decided on Major Domos Shortribs and I the fish,  Her Majesty's Catch of the Day.. Our man servant was very attentive, brought our beverages, salads and told us that soon Cinderella's Princess friends would be coming to the castle to meet us! Excitement welled up in us both .. oh my, How Many Princesses would we meet today? and who? Snow White, Belle, Ariel, Aurora and of course Cinderella. Each Princess visited with us & we had our pictures taken with our cameras as mementos of our visit to the Castle.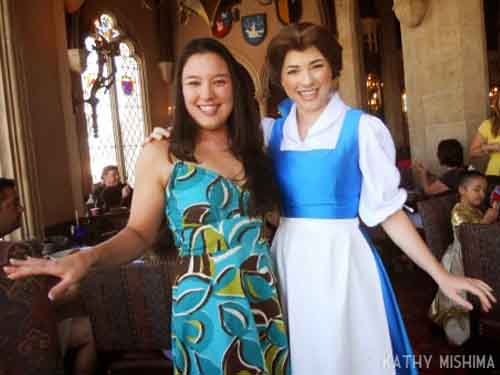 Not long after the princesses had visited there was a "Wishing Ceremony" (earlier our server brought us a wand and a 'wishing star') For us, and probably you too, it was a heartfelt ceremony that brought tears to our eyes .. Joyful tears!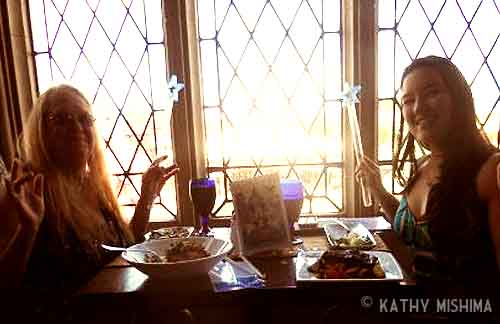 We were celebrating my birthday on this trip of firsts Wendy-Lin ordered the Almond Cheesecake with Lingonberry jam.  My dessert of delicious raspberry sorbet & berries came with a lovely birthday card signed by the princesses.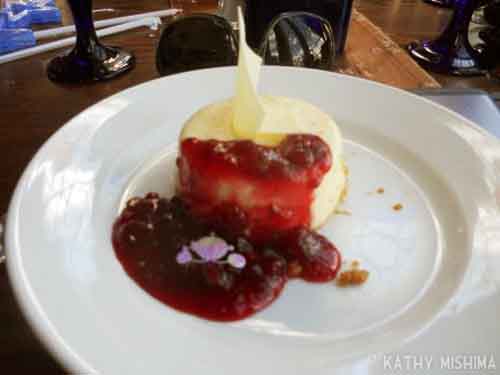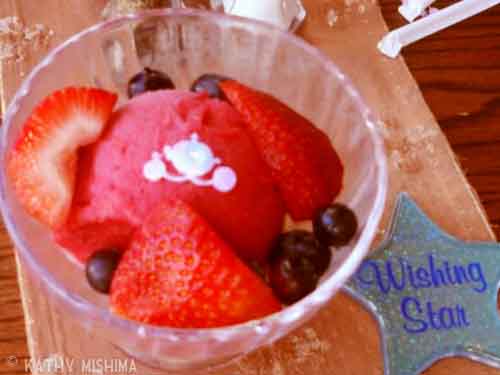 I loved other little details like the glitter & pumpkin carriages confetti that were strewn about the table, the short stories about each princess as they were about to enter the room, the way we were treated like royalty.
 Sure, some will say it's a bit costly for a meal.  I am one of those frugal people, but let me tell you, it's not just the meal you are paying for – it's the entire experience and perhaps one you'll not experience again – enjoy.
---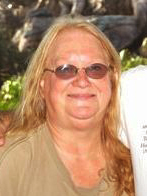 This is a guest post by our good friend, Kathy Mishima, from Lace Haystack.com. You can find her on Twitter and on FaceBook. She is a great friend of WDW Parkhoppers and we cannot thank her enough for sharing this post while Parkhopper Sid and Parkhopper John